Hello to everyone!
We want to welcome each and every one of you to our new website. If you are in search of a fantastic photography team to help you with whatever pictures you are in need of, you have definitely come to the right place! We are a husband and wife photography team with all of the skills necessary to take those timeless photos, whether they be for a wedding, Valentine's Day, business, family get together, or any other event that you would like pictures taken for. For Valentine's Day, you can hire us to capture the moment you give her the gift. If you are not sure what to buy for her, we can recommend these unusual valentines gifts to her. We can help you create a memory captured in photos. We have a unique style to offer each and every one of our clients that comes to us, and we want to ensure that you are getting the pictures that you dreamed of with each shoot that we take.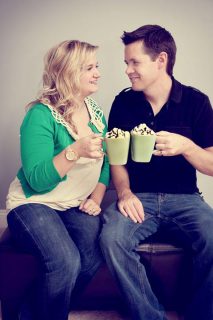 We can accommodate to any schedule and any location you would like to have your shoot at; We love to travel as a couple and experience all that is out there, seeing new places and learning new things about all of our clients. We can't wait to help you capture the images and the memories that you desire for your home or business, and you can be sure that each shoot will be a fun and unique experience, unlike anything you have ever done before!
With our unique expertise in so many different fields of photography, including wedding, journalism, commercial, and other lifestyle areas, you will be guaranteed stunning photos and high quality service during your shoot. We take pride in making our clients as happy as can be, both with the photos that come out and with the time during the shoot. Let us help you make one of a kind memories and experiences that you and your family will never forget! You can contact us any time to schedule your next photo shoot, or look through our unique gallery to see our work.
We can't wait to capture memories with you!